What type of insurance coverage do I need to haul freight?
Working in the trucking industry is risky, and this risk gets multiplied when your truck is hauling freight. This is why it is important to carry the right commercial freight truck insurance coverage before your truck gets on the road. But what are they? Continue reading this blog to learn about them.
Commercial trucks are the spine of the U.S. transportation industry. According to the American Trucking Association', nearly 10.93 billion tonnes of the primary shipments by weight in 2021 was hauled solely by trucks, which made it approximately 72% of the total nation's freight by weight, of which heavy-duty trucks contributed a major chunk of freight. This generated a gross revenue of $875.5 billion from the trucking industry.
But as lucrative as these numbers sound, there is a constant threat to your trucks, especially commercial freight trucks, from any unforeseen accidents, be they collisions, thefts, natural calamities, or fires. This may lead to a potential financial loss for you, including third-party claims, your truck, and the cargo your driver was hauling.
This is why it is so crucial to get adequate commercial truck insurance coverage. In fact, considering the potential threats, the Federal Motor Carrier Safety Administration (FMCSA) has implied some firm insurance coverage policies on freight forwarders; only after getting insured with them can the truck owner-operator operate their business.
So, what are they? Does those coverage vary with the variations of cargo being transported?
To answer these questions, we have come up with a comprehensive guide in which we will talk about all the possible freight insurance coverages for your commercial trucks. Their benefits, who would need them, and what will they cover or not, we will share everything with you so that you can make an informed decision for your business.
So, without further ado, let's get started.
What is commercial freight insurance coverage?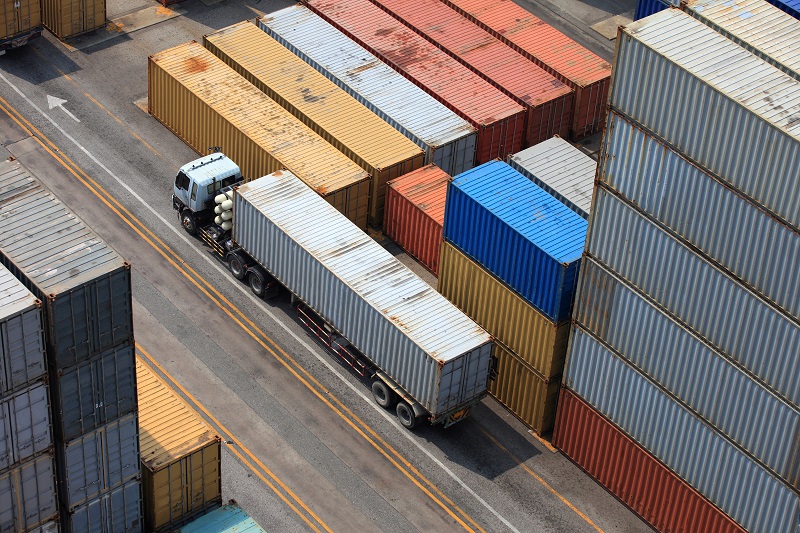 As a truck owner-operator or an independent driver, when you use a truck to haul weight from one place to another, in addition to the basic coverage (that we will discuss in the latter part), you also need specific commercial freight insurance coverage. This insurance protects any damage or loss that occurs to your cargo in the event of any mishap.
There are different types of freight insurance coverage depending on the mode of transport and the purposes (personal or commercial), such as transit insurance (which safeguards your cargo while in transit for personal households), motor cargo truck insurance, marine insurance, and shipping insurance.
Since we are speaking of the protection plans for commercial trucks, we will only be discussing motor truck cargo insurance as the freight insurance coverage. But let's first understand the reasons for investing in freight insurance coverage.
Why should you invest in freight insurance (motor truck cargo insurance) for commercial trucks?
The trucker who is trailing the goods from one place to another is liable for the safe condition of the cargo until it reaches its destination and is officially signed for release. So, if in between due to any unforeseen situation like vandalism, fire, theft, collision, or natural calamity, the cargo gets damaged, then the truck company or the policyholder needs to pay for all the loss, which is surely a huge financial strain.
In such situations, the freight insurance coverage or motor truck cargo insurance provider (in the case of commercial trucks) bears any loss or damage to the commodities being transported.
However, there is limited freight insurance covered in every shipment, but the key problem is the word "limited". Usually, the limited coverage does not provide coverage for the full cargo's value, which finally lands you in big financial trouble.
So, in order to save you from worrying about these financial operational blocks, it is wise to invest in adequate freight insurance coverage. Here is a summary of all possible whys:
Regardless of circumstances, you get a timely, full refund of your damaged or lost freight with a seamless claim procedure.
It's no hassle to prove your driver or carrier innocent. The insurance company will take care of it.
Want to insure your fleets? Get free truck insurance quote now.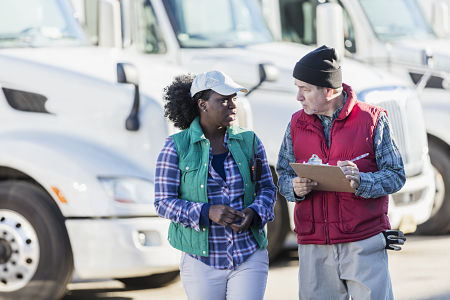 When should you invest in freight truck insurance (motor truck cargo insurance)?
As mentioned earlier, there is considerable limited liability coverage provided with each shipment. Now, calculate your total freight value. If it surpasses the limited liability coverage, then without a second doubt, go for the freight insurance; otherwise, you don't need that. After all, every premium comes at a price, right?
Below are the following circumstances where you need to invest in commercial freight truck insurance:
If the shipment value is too high.
If the shipment consists of delicate or hazardous goods.
If you are running out of time for any claiming process.
What to consider before purchasing freight insurance coverage (motor truck cargo insurance)?
Insuring the shipment demands a considerable amount of investment. So it is wise to check certain points before you make any decision. And here are they:
Pack your fragile items properly
Make sure all of your delicate or fragile items, like glasswork, tiles, granite, and similar ones, are properly packed. So that they don't get damaged during transportation. Why are we emphasizing it? Insurance companies are very particular with their policies, so if they find out it was your irresponsibility that you didn't pack the commodities rightly, they would create hurdles in releasing the claiming money.
Give full shipment insights to the insurer
Oftentimes, transportation companies do not give full details of their cargo because of personal reasons. So, what happens is that in the event of any damage to commodities during transit, insurance companies take a step back as they were not fully aware of them.
Take digital proof of your consignment
It is wise to take photos of your goods before transportation. The clicked images act as authenticated proof for all your damaged or lost commodities.
Choose your coverage limit and deductibles
Depending on your shipment value and the type of commodities you haul, you must choose an appropriate coverage limit for your cargo. Additionally, you need to select the deductible that will be paid in the event of a claim. Generally, the higher the deductible, the better it will be for you.
Disclaimer: These are the general guidelines that we have shared with you while choosing the freight insurance coverage for your commercial truck. However, the coverage premium may vary on a couple of factors, including, the type of cargo you haul (fragile/ hazardous/ safe/ perishable), your driver's experience, your claiming history, truck type, and a lot more.
Additional commercial truck coverage you need while hauling freight
Apart from the freight/ cargo/ transportation insurance, below are some additional coverages that you would need while carrying goods from one place to another.
Refrigeration Breakdown Coverage
When you are transporting goods that need to be kept at a specific temperature or are perishable and your refrigeration unit fails unexpectedly, refrigerated truck insurance will save the day for you. This insurance protects you in the event of an unexpected mechanical breakdown or accident, allowing you to go on with your company operations as usual with no interruptions. It is a cargo add-on and bears all the commodity loss, giving you a feeling of increased security and satisfaction.
In addition to providing coverage for damaged goods, it also provides financial protection for storage costs, any product disposal, or in the event of duty suspension.
However, the coverage is not applicable in the cases such as accidents due to driver's negligence, or transporting high-risk commodities like pharmaceuticals, poultry, or fish.
Hazmat Truck Insurance
If your firm involves in the transportation of hazardous materials like explosives, radioactive materials, flammable liquids, gases, and more, you must safeguard it against a number of potential threats. Your dangerous cargo may seriously harm citizens, goods, and your own driver as well. Hazmat trucking puts a lot of pressure on the driver to get the dangerous goods to their destination safely.
The key to defending against and reducing the risk of unanticipated hazards is now coming to hazmat truck insurance. This kind of commercial goods truck insurance covers damage to your cargo, possessions, and persons in the event of an accident.
Moreover, if you want to transport hazardous materials via road, you must have hazmat truck insurance, according to the authorities, OSHA, DOT, and EPA. Some of the coverages that are covered under this policy are pollution liability coverage, rental reimbursement, downtime coverage, medical payments (for both your driver and the third-party medical injury bills), loading/ unloading, and more.
Primary Liability
Heavy-duty trucks are more likely to cause greater harm to third parties, including both property loss and physical harm in the case of a collision. This is why FMCSA has made the primary liability insurance policy mandatory for all commercial truck owners and operators. This is the bare minimum coverage you need to run your freight trucks on the road. This way, your business, and the third party will be protected from any significant financial loss.
Also, this policy does not provide coverage for losses that are incurred from scenarios like vandalism, fire, theft, or a natural calamity. It is only applicable to accidental collisions.
General Liability
General liability insurance is mandated by every state in the U.S. It safeguards your business in the event that one of your truck motorists commits physical harm or property damage as a result of an accident. It covers a driver's conduct when operating on someone else's property, such as a loading dock or a truck stop. Errors in load delivery are also included.
Physical Damage
In the trucking business, your trucks are your primary assets and also a big part of your investment. And among all the categories, heavy-duty or freight-carrying trucks are the most expensive ones. So, any harm to them will majorly impact your operations. This is where physical damage insurance comes in as a savior and protects your truck and trailer from any possible damage or loss. You can avail of this coverage in three parts or for three different scenarios:
In the event of a collision,
as comprehensive coverage in case of vandalism, theft, fire, or animal intruding,
as combined additional coverage, which will safeguard your truck both on and off the road.
Also, the overall cost of your coverage premiums will vary depending on the value of your asset and the damage caused to it.
Uninsured/ Underinsured Motorists
After trucks, your staff acts as a key asset for your company. So, regardless of where your truck is hauling freight, getting insured with uninsured or underinsured motorist coverage will provide coverage for your truck driver in the event of any unfortunate event like a collision.
Note: Additionally, apart from the aforementioned freight insurance coverages, you can sign up for short-term, also referred to as temporary, insurance coverage if you are using your truck hauling services only for a significant period of time.
Final Words
So, that's all about the different freight insurance coverages that your trucking company must require. Your trucks cannot move without the right insurance. Without proof of your cargo protection and liability coverage, the FMCSA, which grants the licenses necessary to run a trucking firm, won't allow you to operate. So, if you have no insurance, there will be no authorization.
Also, the kind of container and what it hauls determine the precise coverages. For instance, transporters of hazardous products are subject to more stringent regulations and higher insurance requirements. This also applies to goods vehicles that transport people as well as valuable or priceless cargo.
An additional piece of advice while shopping around for freight coverage:
Although cheaper freight insurance is always preferable, bear in mind that it could not give you the security you need. You should carefully evaluate extra coverages beyond those mentioned above because the majority of basic liability coverages are equivalent across insurance firms.
Want to insure your fleets? Get free truck insurance quote now.