What Kind of Insurance Do I need for a Trucking Company?
Are you a commercial transporter but don't know what kind of insurance you need for a trucking company? Do you want to know what kind of insurance truck drivers need? Or do you want to understand the major differences in all truck insurance types?
Don't worry in this blog, you will get the answers to all questions that are hitting your mind.
Intrinsically trucking is a risky and heavy business. You know, alone the United States has over 3.5 million transporters that work for over 7 lac organizations. That means there are many commercial vehicles running on the roads. This increases the probability of accidents and damages, especially with heavy trucks. Therefore, having an insured vehicle to ply carefreely on the road is a necessity.
The vitality of having insurance for the trucking company is equal to finding the best commercial insurance for your company. Every type of commercial vehicle needs protection as per its requirements like semi-truck insurance, box-truck insurance, owner-operator insurance, or pick-up truck insurance, etc. But what actually does truck insurance offer?
Let's have a look!
Commercial Trucking Insurance
Commercial truck insurance is a kind of coverage needed to protect your trucks. It is a life-saver for a trucking company during any unfortunate incident. If you already own any vehicle whether personal or commercial, you must know the legal importance of insurance too.
Commercial insurance covers your trucks in many circumstances, especially during transportation. It offers general liability, workers' compensation, collision coverage, and many other benefits to support your company. As you know, commercial vehicles are heavier than personal ones, so the cost is also heavy for the same. Being a truck owner, you have to pay a hefty amount to insure your vehicle, so knowing the details is mandatory.
We usually got queries from the new as well as experience owner opertor that what kind of insurance they would need to run their trucking company smoothly.
So, here we have covered everything you need to know to insurre your trucks.
Need for Insurance for the Trucking Company
As trucks are the biggest asset of any trucking business. Hence, the very obvious reason to run a successful transport business is to protect your vehicles while they are used for commercial purposes. Also, it is necessary by law. For more explanation, there are some clear scenarios in which you need to get your vehicle insured:
If you are providing any kind of service using your vehicle.
If you are using it to tow equipment or any other damaged vehicle.
If you are transporting goods or people in exchange for money.
If you have employees that operate your trucking business.
In short, commercial auto insurance is necessary for a business that uses trucks for commercial purposes. This may include transportation of things like bakery products, flowers, garbage services, etc.
As you have read about the need for insurance for truck drivers and trucking companies, let's have a look at 'which kind of insurance do I actually need'?
What kind of insurance you need for a trucking company?
Primary Liability
This insurance mainly consists of two parts: Physical injury and Property damage. If your vehicle is responsible for the accident, then primary liability pays for injuries and damages to the third party.
This is a must-have insurance coverage by Federal laws. Whether you own a truck or you have it on rent for operations, you should have primary liability coverage. This coverage can be your business saver if your truck met with any unfortunate accident. If you don't have this, you are jumping into legal trouble as well, besides having a hole in your pocket.
Motor Truck Cargo Insurance
If your truck is carrying any type of cargo and an accident occurs, the motor truck cargo policy saves you in such situations. Your vehicle driver must have insurance for any cargo in transit. It doesn't matter which type of cargo is hauled in the vehicle, you should have motor truck cargo insurance to protect it.
If your cargo is lost or stolen or harmed, this coverage provides you with overall protection. This is a good-to-have insurance type especially when your truck is hauling expensive items. The premium of the coverage depends upon the cargo type.
Physical Damage Coverage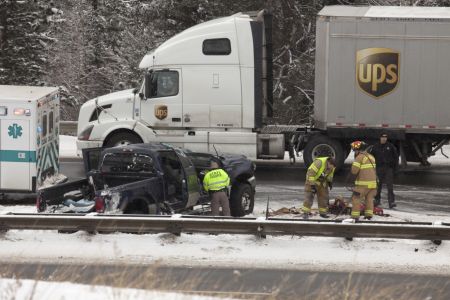 Another insurance type needed for your trucking company is Physical damage coverage. It will pay for your commercial truck or trailers in the case of any damage due to:
Theft
Vandalism
Collision
Any natural disaster
The insurer will provide cover for all the damage done to your vehicle. And in case your vehicle is beyond repair, the company will pay to replace it. The model, cost, and condition of the vehicle and the equipment will decide the premium.
Motor Truck General Liability
It provides complete protection which includes coverage for bodily harm, advertising injury liability, medical payments, and property damage. Motor truck general liability will also assist to cover the damage if your shipment is delivered to any wrong address.
Worker's Compensation
You can say worker's compensation insurance is a stand-alone policy type. It protects and covers work-related accidents and illnesses of employees. You can get medical bills, lost wages, and any amount needed for settlement. It even pays for disability payments for workers injured during work.
Medical Payment
Each state has its own rules for this kind of coverage. Basically, it is purchased to cover any medical expense during an accident. Doesn't matter who is at fault, this policy will cover the medical treatment of the truck operator or the passenger.
Some More Optional Insurance Coverage
Bobtail or Non-trucking Liability Insurance
Bobtail insurance or non-trucking liability is one of the needed additional coverage types. You know, after work, most truck drivers use their trucks for personal or off-work usage. But if you don't have bobtail insurance, the company will not pay for any kind of damage done after working hours. There are some scenarios to cover where primary liability insurance doesn't save you, such as
Met with an accident when going to pick up a fresh load.
The time between collecting loads, and dropping loads.
When you are on your way home after dropping off the load.
Trailer Interchange
Another name for trailer interchange is non-owned trailer insurance. So, it covers damage done to non-owned trailers for any physical damage. It covers trailers being pulled under a trailer interchange agreement. It will give you protection if the trailer is damaged through theft, fire, collision, vandalism, or even explosion.
Downtime Coverage
Downtime is a completely optional type of coverage. It protects your commercial vehicle when it undergoes downtime. It will compensate you for lost income during downtime.
Uninsured or Underinsured Motorist Coverage
Uninsured or underinsured motorist coverage is a very interesting and needed insurance type. As per its name, it will protect you against any kind of damage done to you on road. And the opposite party doesn't have any liability insurance policy to protect you.
On-hook Towing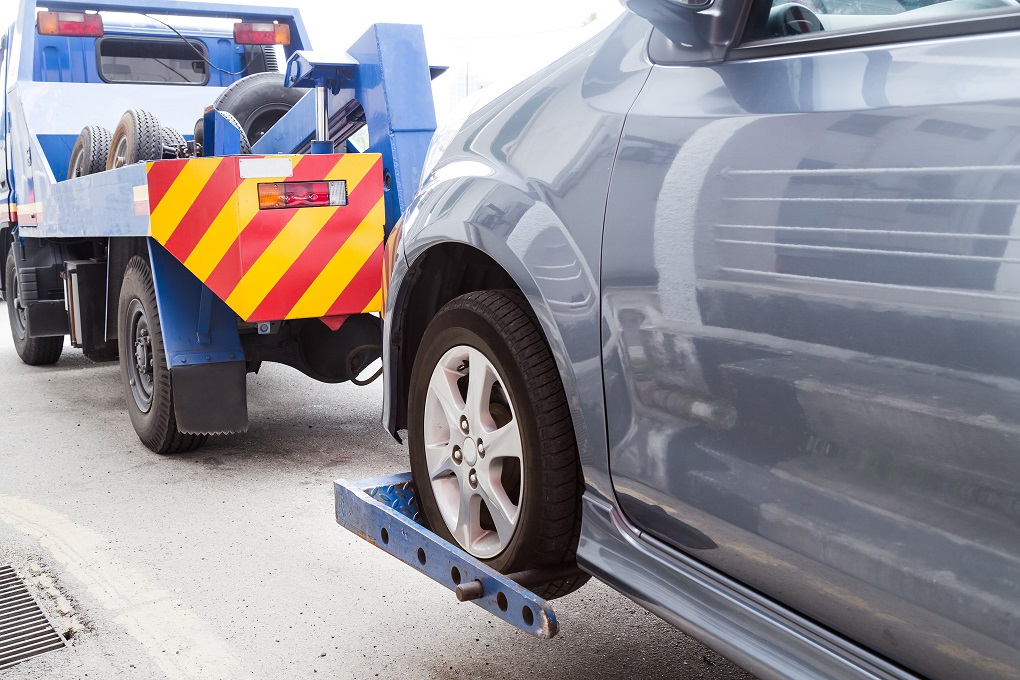 You know on-hook towing contains some sort of risk. And the protection of such towing vehicles is crucial as they tow other vehicles or heavy equipment in routine. In such cases, if your two-truck gets damaged, you will get the repair or replacement cost under tow-truck insurance. This is a high-risk truck insurance type.
Reefer Breakdown Insurance
Reefer breakdown coverage is a special kind of insurance needed for refrigerated trucks. It will protect your chilled truck against many potential problems:
Lost cargo
Refrigeration breakdown
Damage to the product or any property in any collision
One of the main points to note here is that some insurers don't provide coverage for some selected items. This includes frozen foods, shellfish, cigarettes, etc. You should look for these types of inquiries before tying up with any insurance company.
Understanding all kinds of insurance needed for a trucking business helps you to make a sound decision. I know, this is a bit tricky, but you can do it if you know it well about all. Choosing the right insurance for your truck has its own benefits. Let's read what it can do for your business!
What can the Right Insurance do to Your Trucking Business?
It helps to defend you against different dangerous situations that could affect you both on and off-road.
You can cover your truck in case of natural calamities, vandalism, fire, or theft. All such situations are not in your hands to avoid. So, better to protect yourself before the time.
It gives you protection against bodily harm or property damage done to you or any third party at any time in any accident case.
If you seriously want to protect your trucking business financially and legally, go for the right insurance policy at right time. Be smart and choose from the best commercial truck insurance companies to have a reliable solution.
What are the minimum requirements for Commercial Truck Insurance?
Commercial truck insurance looks like a broad and daunting topic, but it is not. However, while purchasing suitable insurance for trucks, you should provide all the true details. So that the insurer or the agent helps you to get the right quote at the right cost. Here are some of the basic requirements that you should have:
If your truck is hauling over 26000 pounds, you should have a CDL.
MC (Motor Carrier) and DOT authority.
Give clear information on Model, Make, year, and Vin numbers.
After providing all such details, you can easily fetch quotes either online or from an agent.
The Closure: Choose the best insurance for the trucking company
You must have the right truck insurance whether you own a fleet of trucks or a single truck as it is mandatory by law too. It is advantageous for you in any situation as you know maintaining heavy vehicles takes a lot from your pocket.
Before opting for one, take all the inclusions and exclusions well. Or you can take help from truck insurance brokers. This will clear your doubt on 'what kind of insurance do truck driver needs'? As per your unique business needs, you can find more trucking insurance companies options regardless of the truck insurance price.
Hope this blog gives you the appropriate knowledge of different kinds of insurance to help you to choose the best. We suggest you ignore the low-cost truck insurance policy temptation as it can just be a marketing tactic. And yes don't overlook the settlement ratio factor.
Be smart and choose the best for your dream business!
FAQs
Can I purchase commercial insurance online for my trucking company?
Yes, of course. You can easily get online quotes from any online insurance provider. It allows you to buy the cover easily just by asking a few important questions. Don't worry, before the final step, they will provide you with the quotation. So, you can go through it first and compare it with other insurers' quotes.
Before the start of my trucking business, do I need insurance?
No, you don't need to buy insurance before the beginning of the trucking business. But yes, you should do it the same day you start dealing with your business. It may harm your pocket a little being a newbie business, but it is the best way to protect yourself in the long run.
If I already have LLC, do I still need business insurance?
Yes, you need it. An LLC is meant to make a barrier between business and personal credit and assets. But an LLC doesn't give protection to your business assets from liabilities and legal trouble. That's the case where business insurance comes into play to protect your business from risks.
Will Insurance cover every eventuality for my trucking company?
The answer to this question is 'No'. There are exceptions to everything, and so is the case with commercial insurance. Maybe some uncertainties and hazards are not covered under this.